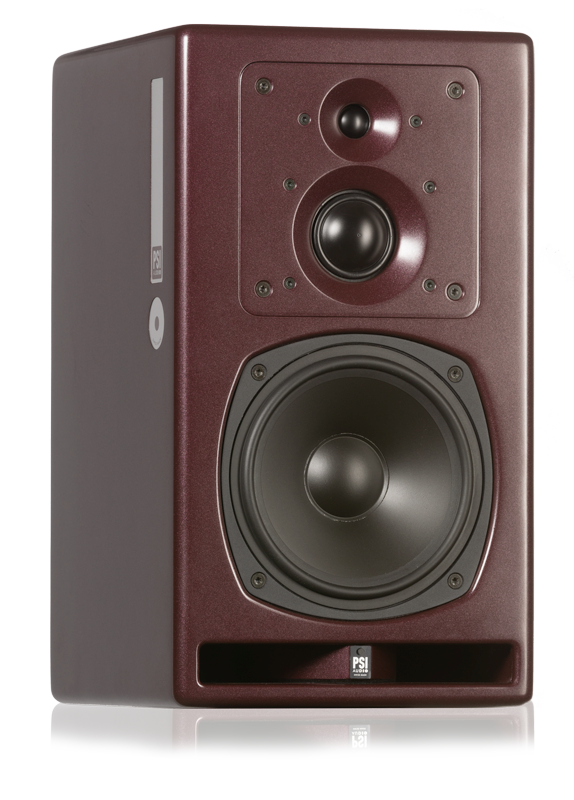 A23-M
Three-way studio monitor perfection
The A23-M is the combination of our advanced analogue technology and the development of a unique midrange driver. The result is precision never achieved before on a 3-way monitor. You will wonder how you ever managed to work without it.
Frequency Range
34Hz – 23kHz
Typical listening distance
1.2 to 3.5m
Handmade midrange driver AND tweeter
Tweeter-mid unit can be swivelled 90°
Your success story with the A23-M
Only you know where your story begins, and who knows where it will take you? But with the A23-M, you are prepared for everything. You can even rotate the tweeter and midrange driver to fit your studio perfectly!
Then there is the sound that has earned PSI Audio the respect of sound professionals all around the world. Building on the renowned A25-M, PSI Audio has created a more compact A23-M that retains the outstandingly accurate, mastering-grade audio reproduction. Assess the entire frequency range effortlessly even without a subwoofer – although you can opt to enhance the A23-M with a Sub A225-M, of course. Whatever story you need to tell, the A23-M helps you along the way – and once you have heard it, you certainly will not go back.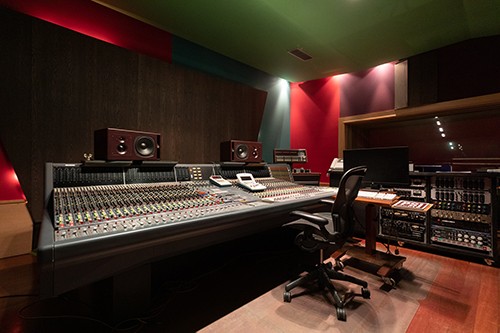 "Swiss speaker gurus PSI Audio have never failed to impress us with their technical innovations, and their latest model is no exception!
The natural details of female voices and higher‑pitched acoustic instruments, if they have survived the tracking and mixing processes, are reproduced spectacularly. And if they haven't survived the tracking and mixing processes, the problems are obviously revealed.
Phil Ward, Sound on Sound UK
Handmade tweeter + midrange drive

r
The handmade tweeter used on the A23-M has already made the success of our biggest 3-way studio monitor, the A25-M.
To achieve the ultimate precision for this compact 3-way, it was also necessary to build our own midrange driver.
After more than 2 years of analyses and development, we are proud to release the current version: the most accurate and transparent mid that you can find on the market.
Tri-powered with our own analogue amps (Class G/H for bass + midrange driver and Class A/B for the tweeter), the A23-M is the top of the art active compact 3-way studio monitor. It is dedicated to music recording, mixing and mastering, broadcast and post production.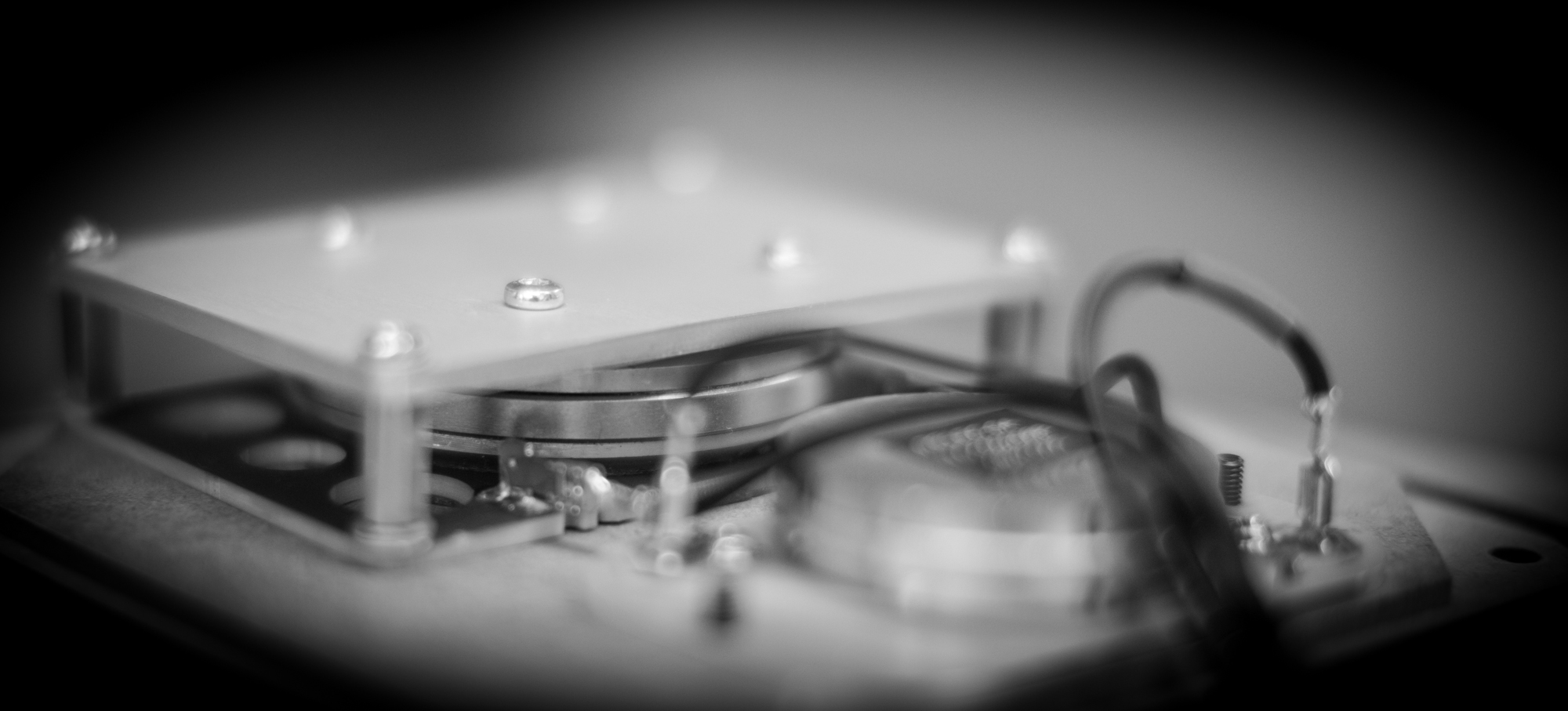 Extend the low frequencies and add power
When used with one of our subwoofers, the A23-M transforms into an amazing 4-way system with ultra-precise control on all the frequencies, from the very low end up to the highest notes.
Add our compact Sub A125-M (two units are required to match the maximum SPL of the A23-M) or our full range Sub A225-M. Technical Data
| Data | A23-M | [Unit] |
| --- | --- | --- |
| Potential peak power | 310 + 120 + 55 | W |
| Continuous max SPL@1 m | 108 | dB |
| Short term max. SPL@1m | 111 | dB |
| Peak max. SPL@1m | 122 | dB |
| Signal to noise ratio (S/N) | 100 | dBA |
| Bandwidth at -6dB | 34-23'000 | Hz |
| SPL tolerances |  ±1.5 | dB |
| Phase tolerances |  ± 45 (200 Hz – 20 kHz) | deg |
| Dispersion (H x V) | 85 x 40 | deg |
| System | 3 | ways |
| Crossover frequency | 620, 3'300 | Hz |
| Woofer ext. diam. | 240 | mm |
| Woofer ext. diam. | 9.4 | in |
| W. diaphragm diam. | 172 | mm |
| W. diaphragm diam. | 6.8 | in |
| Tweeter ext. dim. | 100 | mm |
| Tweeter ext. dim. | 3.9 | in |
| T. diaphragm diam. | 27 | mm |
| T. diaphragm diam. | 1.06 | in |
| Dimensions W x H x D | 280 x 500 x 340 | mm |
| Dimensions W x H x D | 11 x 19.7 x 13.4 | in |
| Net Weight | 18 | Kg |
| Net Weight | 39.6 | lbs |
| Input connector | 1 x XLR F / 3P | |
| Warranty | 5 (+1) | years |
Flat Response


Each speaker is individually calibrated in our anechoic chamber and is delivered with its frequency response sheet. A proof of quality.
A23-M – The perfect compact sized 3-way studio monitor
The A23-M is PSI Audio's new member. It is a compact 3-way mid-field active studio monitor with staggering precision and amazing stereo image.



The dynamic behavior, precision frequency and phase responses have made of the A23-M a true reference in the entire industry.
A23-M – Who is it for?
The A23-M is the perfect 3-way active studio monitor mainly dedicated to mixing, thanks to its ultimate transparency and accuracy. The midrange frequencies are easier to place in the mix thanks to its own dedicated handmade driver.
Though it can be used for every applications, most of our customers use the A23-M for mixing, producing, mastering or in post production.
All our products are handcrafted in Switzerland with passion and attention to detail.
Manufacturing by hand allows to match and adjust components so that tolerances cancel each other out instead of building up, as is often the case in industrial production. Choose your colour
Choose between Studio Red, Metal Black and Pure White.
Cabinets are manufactured with great care and attention from the choice of the wood all the way through to the paintwork.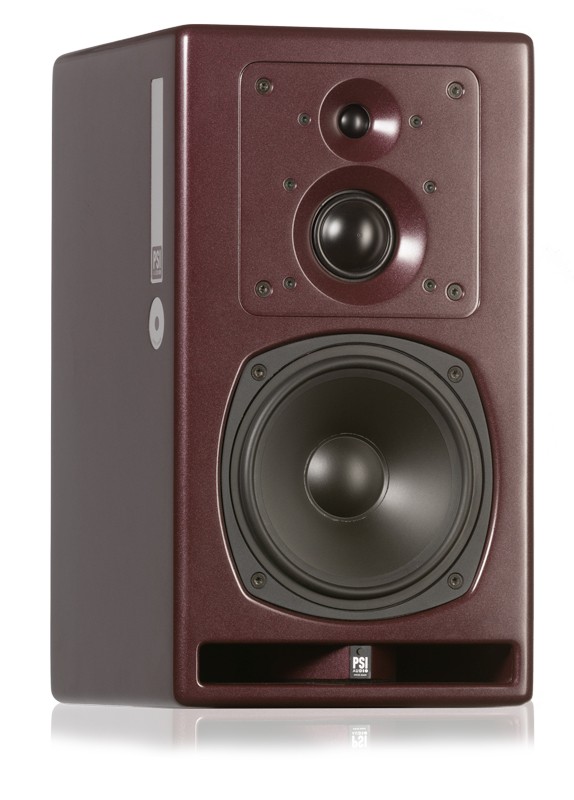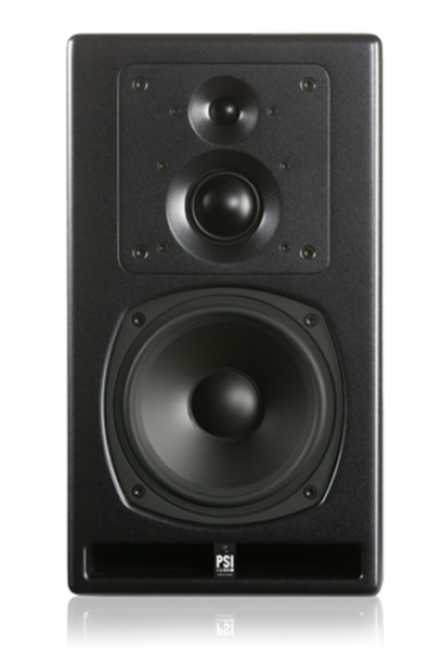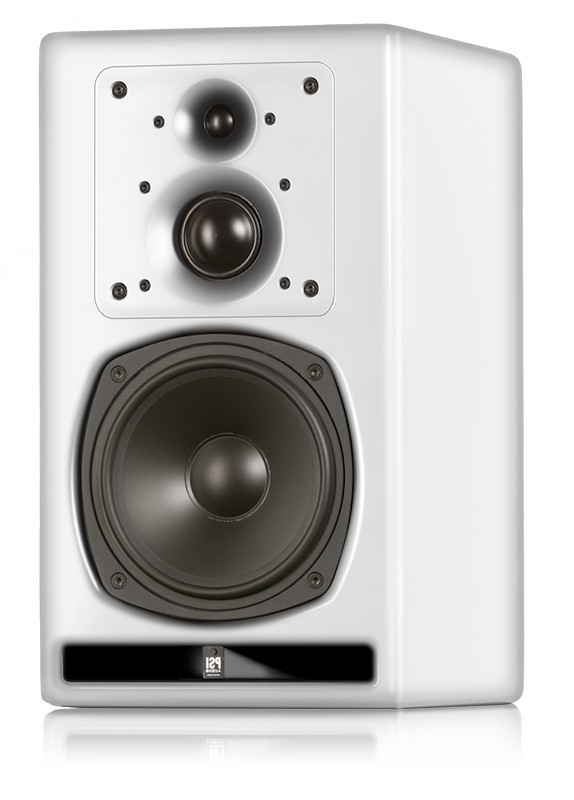 What our users say
The PSI Audio A23-M have excellent punch and depth. They show me every element in the mix with great separation,
while still delivering the vibe and excitement in the music.
Funkin Matt – Oslo, Norway