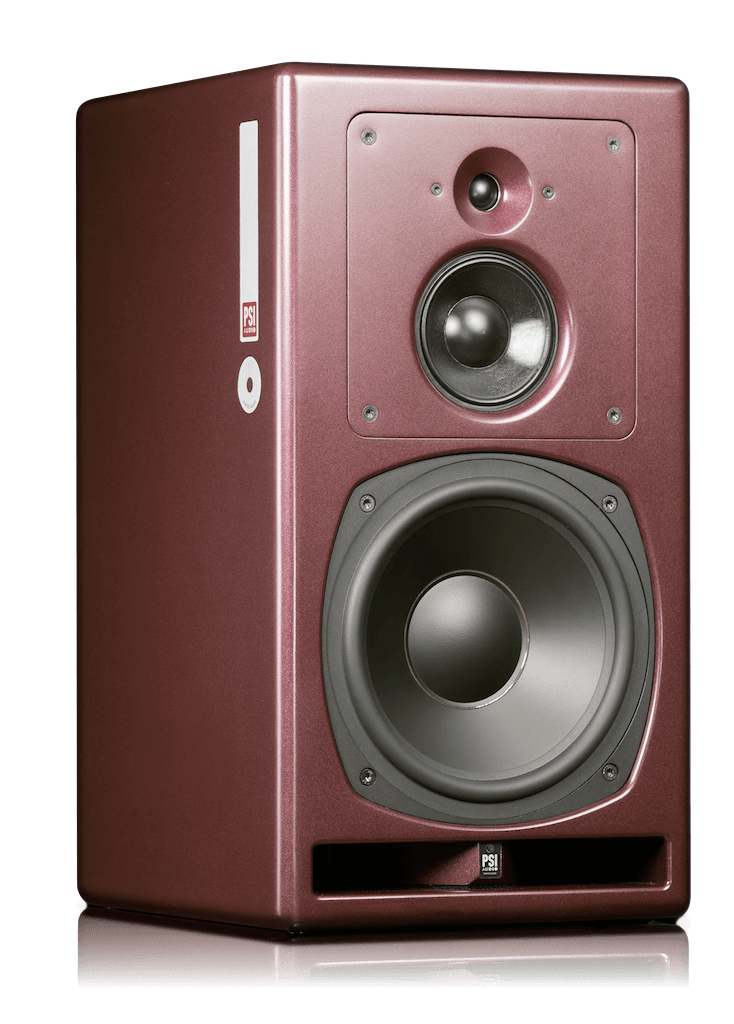 A25-M
The most accurate 3-way studio monitor ever
A brand new and innovative midrange driver entirely developed and manufactured in-house brings the A25-M even closer to absolute perfection. Imagine hearing sound as naturally as in real life. The speakers disappear, you trust what you hear and let your ears work with total confidence. That's what you get with the A25-M!
Frequency Range
28Hz – 23kHz
Typical listening distance
1.3 to 4m
Handmade midrange driver AND tweeter
Tweeter-mid unit can be swivelled 90°
Your success story with the A25-M
Only you know where your story begins, and who knows where it will take you? The A25-M offers you three ways to your goal; three ways to perfection. And if you need to put your speakers on their sides, the tweeter and midrange driver can be rotated to accommodate your preferences.
Then there is the sound that has earned PSI Audio the respect of audio professionals all around the world. Imagine the musicians, the instruments, the notes themselves coming to life right before your eyes, so vividly that you can almost see them, touch them, smell the wood of the guitar, feel the vibration of that string. The A25-M works very hard to make your work easy – you can just move through the natural sound stage and manipulate its elements, always in full control of what you are doing. Become one with the music through the most accurate monitor speakers on the market.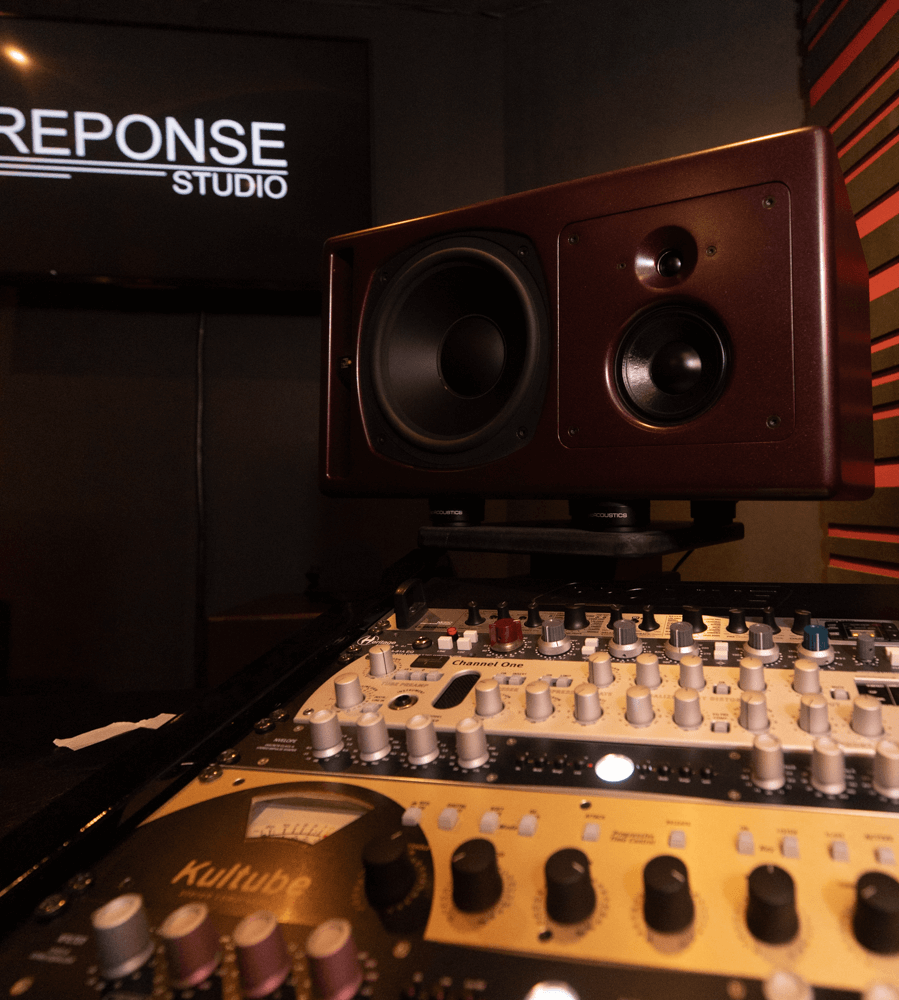 "This loudspeaker seems to be capable of effortlessly making audible the strong emotional expression in the music, the passion of a performance and the expertise of an experienced engineer, more clearly than many other loudspeakers to which I would still award a quality certificate without hesitation. I think it is indeed the precision of the A25-M that can present musical creativity and technical perfection in productions as a distinguishing feature with its fine dynamics. "
Fritz Fey, Studio Magazin Germany
The power of EXD
Our Extended Dome Driver (EXD) keeps the advantages of both dome and cone construction types while eliminating the disadvantages.
When applied to the midrange, dome drivers tend to become either unstable in the middle of the dome, or too heavy due to more rigid material being used, and they can only ever offer a very limited bandwidth in the low end. Cone drivers, on the other hand, pose a relatively large weight in their composition of membrane, dust cap, spider and suspension, which limits SPL and can cause distortion. They also restrict airflow with heavy basket designs. Even the dust cap can add distortion to the reproduction.
Our EXD midrange driver developed for the A25-M, however, combines a 4-inch, latex-and-graphite-infused paper cone membrane with a light polypropylene dome, both of which are directly connected to the voice coil. With the dimensions and weight ratio of coil and membranes optimised in this way, our EXD offers higher SPL at lower distortion, pushing the new A25-M even closer towards perfect accuracy. To further improve its performance, the new driver is built directly onto the rotatable baffle with no basket at all.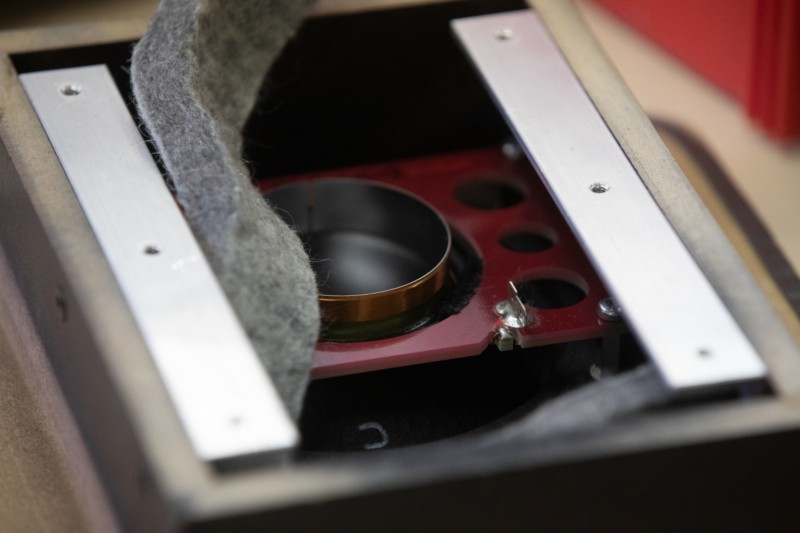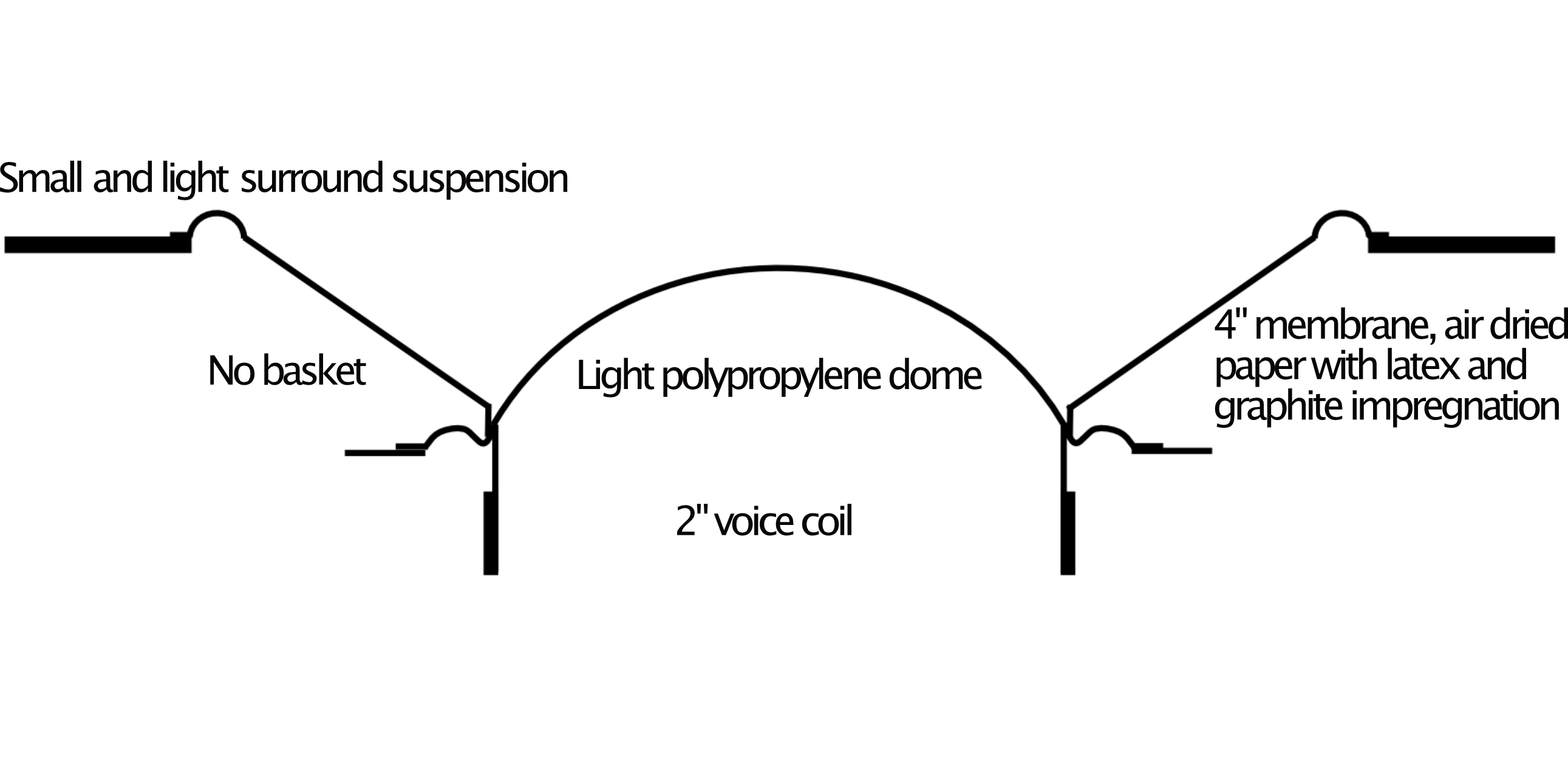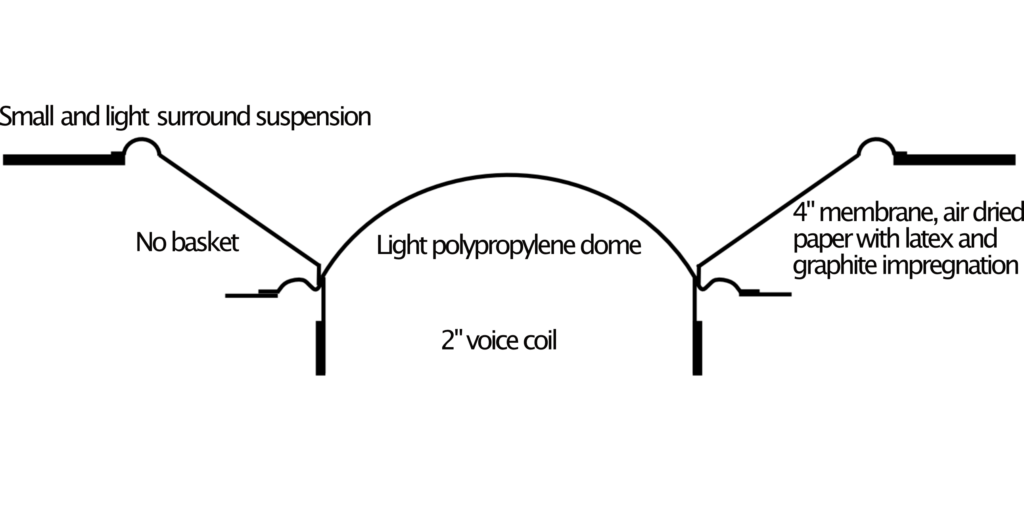 A25-M – The most accurate 3 way speaker on the market
The A25-M is PSI Audio's flagship loudspeaker. It is a mid-field to main reference monitor with staggering precision and amazing stereo image.
The dynamic behaviour, precision frequency and phase responses have made of the A25-M a true reference in the entire industry.
Click on a picture to choose a product from our coherent range of monitors.
A25-M Technical Data
| Data | A25-M | [Unit] |
| --- | --- | --- |
| Potential peak power | 330 + 130 + 55 | W |
| Continuous max SPL@1 m | 111 | dB |
| Short term max. SPL@1m | 114 | dB |
| Peak max. SPL@1m | 124 | dB |
| Signal to noise ratio (S/N) | 102 | dBA |
| Bandwidth at -6dB | 28-23'000 | Hz |
| SPL tolerances |  ±1.2 | dB |
| Phase tolerances |  ± 45 (180 Hz – 20 kHz) | deg |
| Dispersion (H x V) | 80 x 40 | deg |
| System | 3 | ways |
| Crossover frequency | 400, 3'300 | Hz |
| Woofer ext. diam. | 290 | mm |
| Woofer ext. diam. | 11.4 | in |
| W. diaphragm diam. | 210 | mm |
| W. diaphragm diam. | 8.3 | in |
| Tweeter ext. dim. | 100 | mm |
| Tweeter ext. dim. | 3.9 | in |
| T. diaphragm diam. | 27 | mm |
| T. diaphragm diam. | 1.06 | in |
| Dimensions W x H x D | 320 x 590 x 380 | mm |
| Dimensions W x H x D | 12.6 x 23.3 x 15.0 | in |
| Net Weight | 27.2 | Kg |
| Net Weight | 59.9 | lbs |
| Input connector | 1 x XLR F / 3P | |
| Warranty | 5 (+1) | years |
Flat Response


Each speaker is individually calibrated in our anechoic chamber and is delivered with its frequency response sheet. A proof of quality.
Extend the low frequencies and add power
When used with one of our subwoofers, the A25-M transforms into an amazing 4-way system with ultra precise control on all the frequencies, from the very low end up to the highest notes.
Add our compact Sub A125-M (Two units are required to match the maximum SPL of the A25-M) or our full range Sub A225-M.

A25-M – Who is it for?
The A25-M is the real thing, its immaculate reproduction easily qualifies this speaker for every application that requires absolute accuracy – particularly mastering and sophisticated mixing.
Since the A25-M plays back source material with such natural clarity, it is also perfectly suited for particularly demanding personal listening environments.
Provided enough room to allow an appropriate listening distance, the A25-M can be used for pretty much everything.
All our products are handcrafted in Switzerland with passion and attention to detail.
Manufacturing by hand allows to match and adjust components so that tolerances cancel each other out instead of building up, as is often the case in industrial production. Choose your colour
Choose between Studio Red, Metal Black and Pure White.
Cabinets are manufactured with great care and attention from the choice of the wood all the way through to the paintwork.

Technical Data & Features
What our users say
I use my pair of A25-M as the primary monitors every day.  They bring a clarity to the sonic picture that I struggle to hear with any other monitors.  I know that I can always trust them to get an accurate translation anytime I pull up a new mix or mastering session.
Jarin Bressler  – Cider Mountain Studio