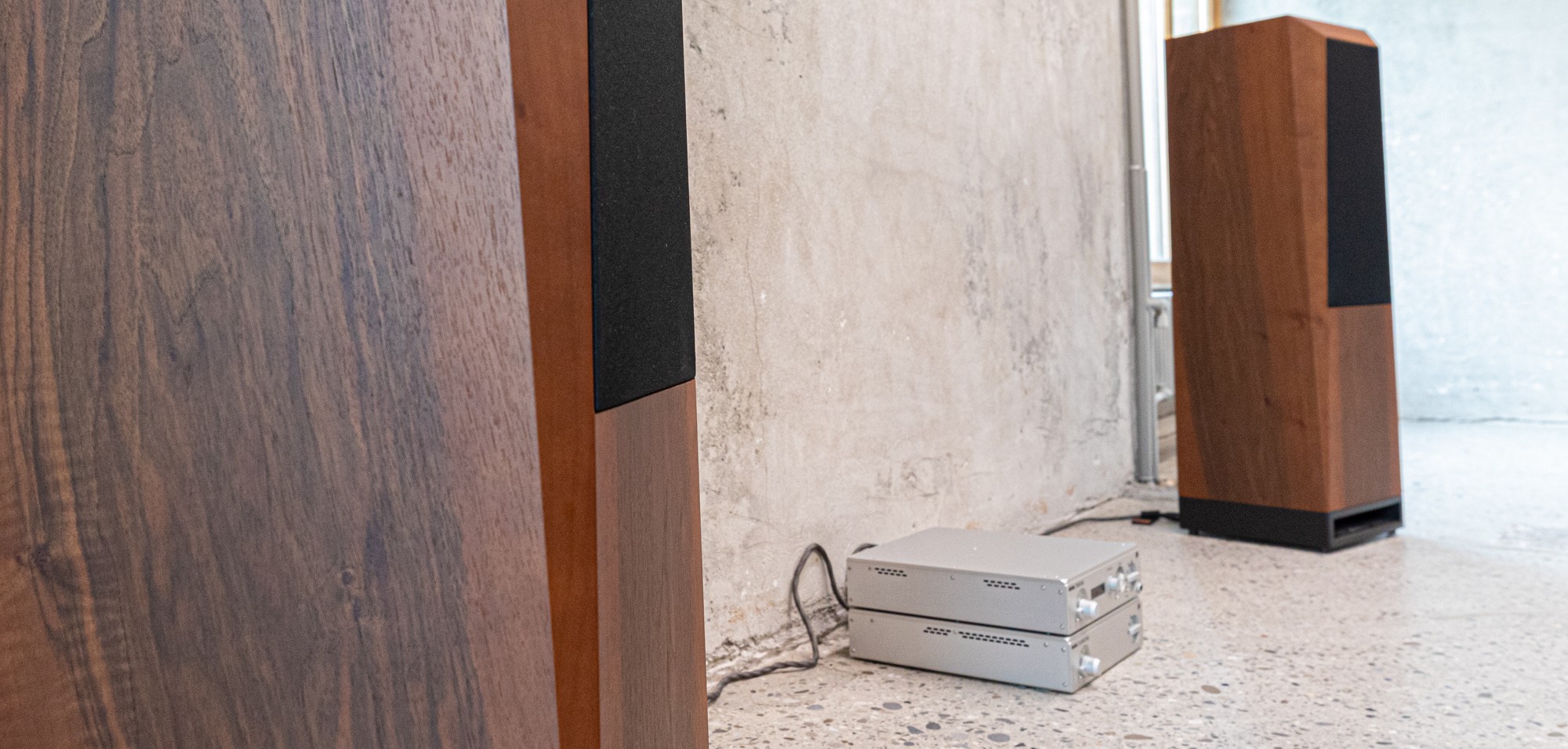 Héritage3
Professional level fidelity for the living room
PSI Audio is well-known among sound production experts for its outstandingly precise speakers. Our company's 45 years of experience now culminate in the Héritage3: an active floor-standing speaker newly developed for the living room. While the Héritage3 was specifically designed for home use from the ground up, our engineers were able to draw on the expertise gained from developing the renowned three-way studio monitor speaker A25-M. The result is high-end professional level sound for discerning music enthusiasts. The DSP-free, completely analogue circuitry is combined with an enclosure design featuring 45-degree angles to reduce secondary emissions and achieve a perfectly flat frequency response within 1 dB across the entire spectrum.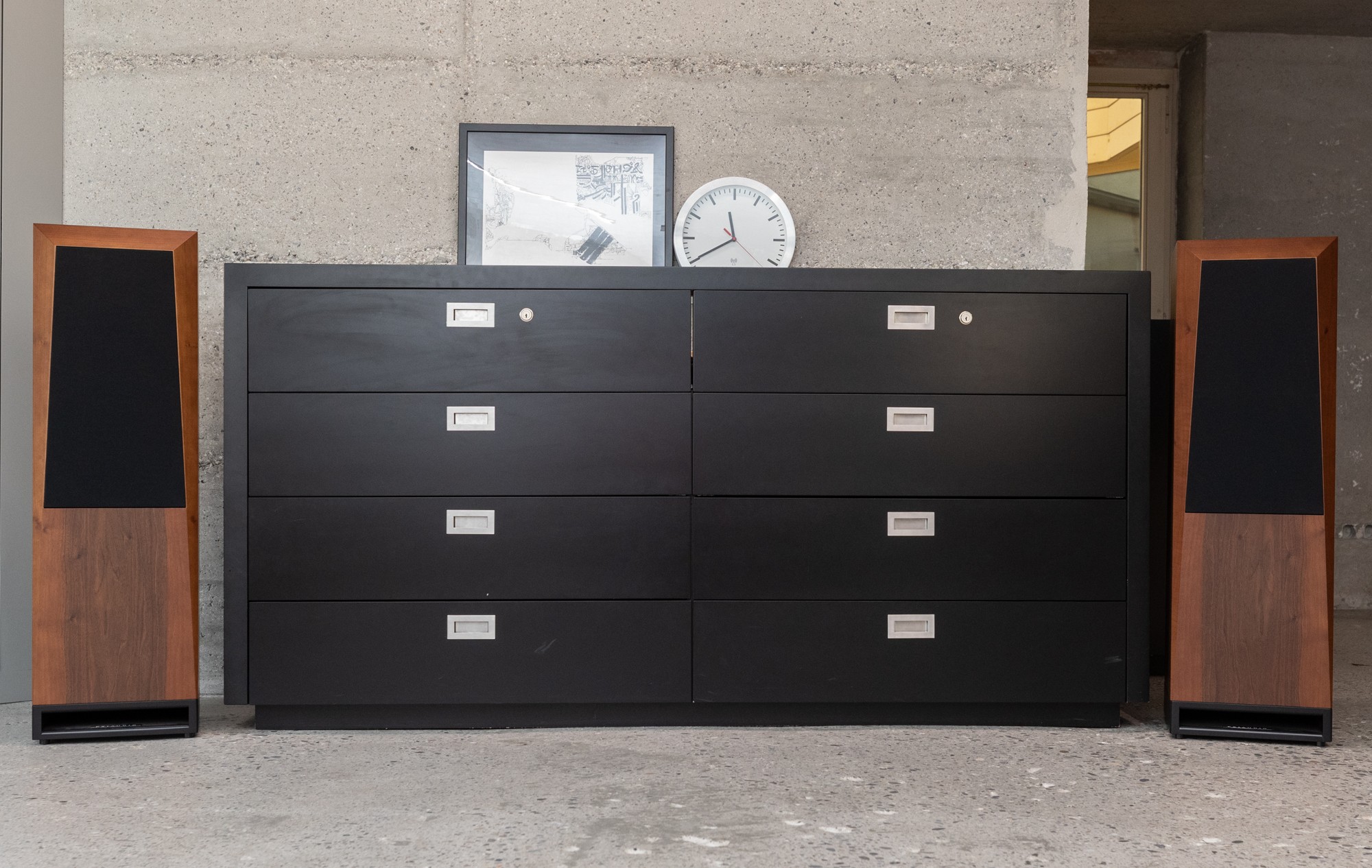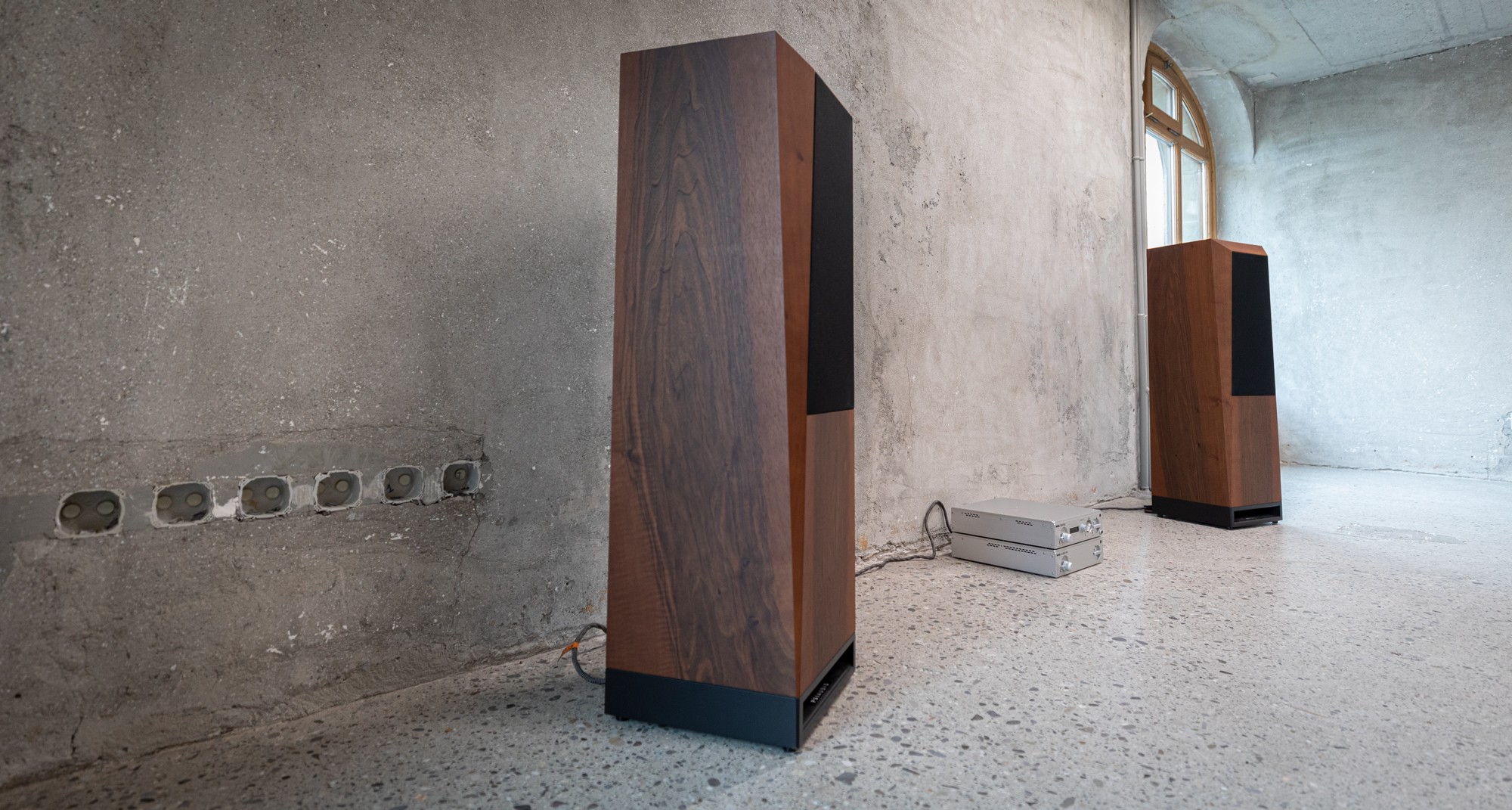 Pure transparency, more musicality
Put your favorite Jazz album, sit in your sofa and close your eyes. You suddenly have the feeling to be in front of the concert, you can almost see the smile of the pianist, the strength of the drummer and the sensitivity of the bassist. Your room even disappears, letting place to the room the album was recorded in.
Now, open your eyes. Yes, you are in your living room, but listening to Héritage3.
Elegant design, wood finish
For living room applications, incredible sound is often not enough. Home entertainment speakers need to look the part – they have to become a piece of beautiful designer furniture that is as easy on the eye as it is on the ear. The Héritage3 merges acoustic design and unique, elegant looks. Its shape is timeless and both discreet and exciting at the same time, with its elegant geometry lending visual clarity and sophistication to any room. The combination of black and European walnut wood finish makes the Héritage3 truly a sight to behold.
Cold hard facts for precision sound
The PSI Audio Héritage3 features three drivers: the 10-inch woofer for exact bass, the 5.8-inch midrange driver for transparent mids and the entirely handmade 1-inch dome tweeter for airy highs. The amplifiers drive them with more than sufficient power: 170 W for the woofer, 80 W for the medium range and 50 W for the tweeter, resulting in a total continuous maximum SPL of 109 dB for a single speaker. The spectrum ranges from 28 Hz to 23,000 Hz at 1 dB tolerance.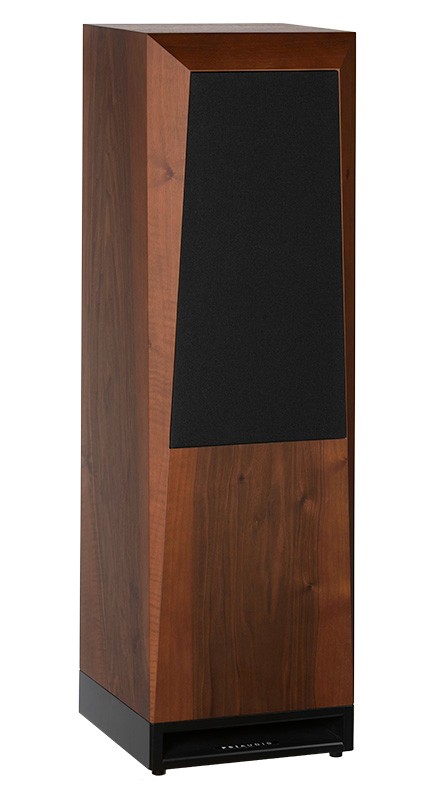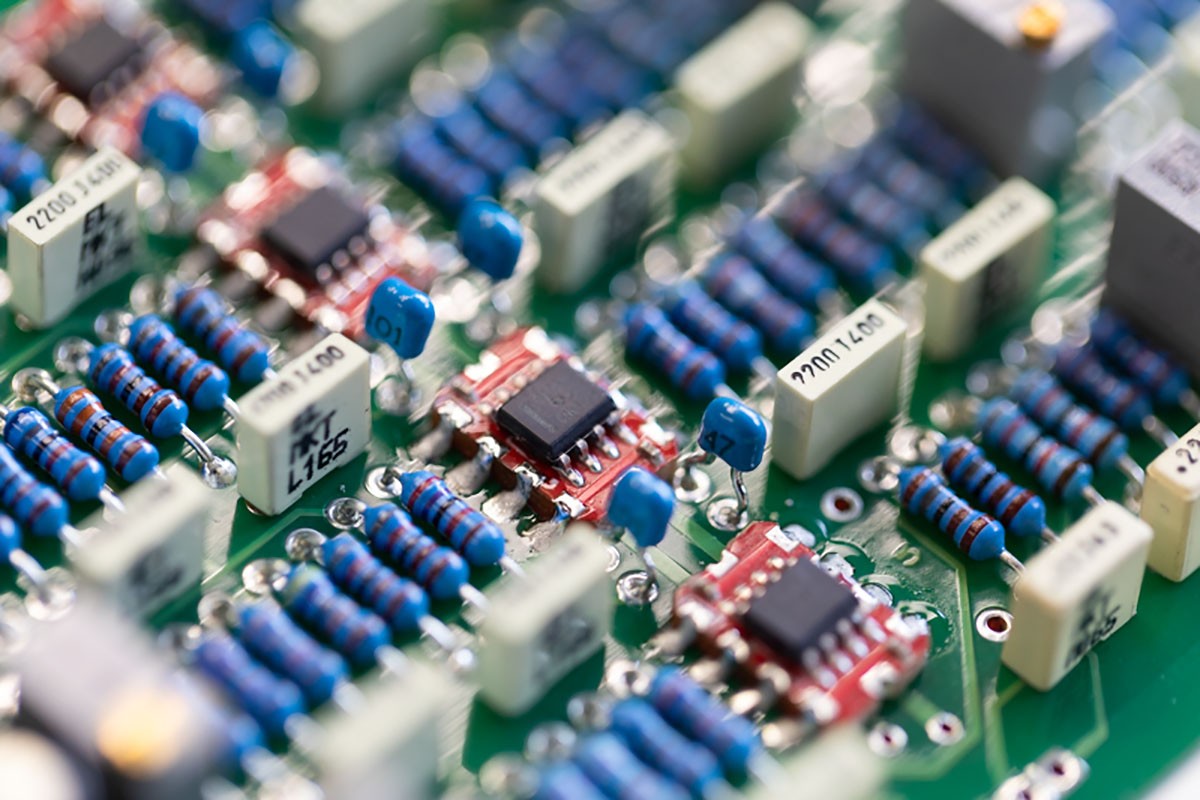 Handmade quality from Switzerland
Like all products from PSI Audio, the Héritage3 is built in the company's own manufacture in Yverdon-les-Bains, Switzerland.
All steps from development to final assembly take place here. Every single speaker is individually measured and calibrated in the anechoic chamber – Swiss precision at its best.
From the smallest components to the finished product, PSI Audio goes for perfection down to the very details.
A lifetime investment, at least
Sustainable development must include making sustainable products.
PSI Audio builds the last speakers you will ever buy. No built-in failures, no planned obsolescence – just dependable quality tools for professionals.
All PSI Audio products are built to last for a lifetime at least 30 years and with over 45 years in the market, we can confirm they do.
It is worth getting THE REAL THING!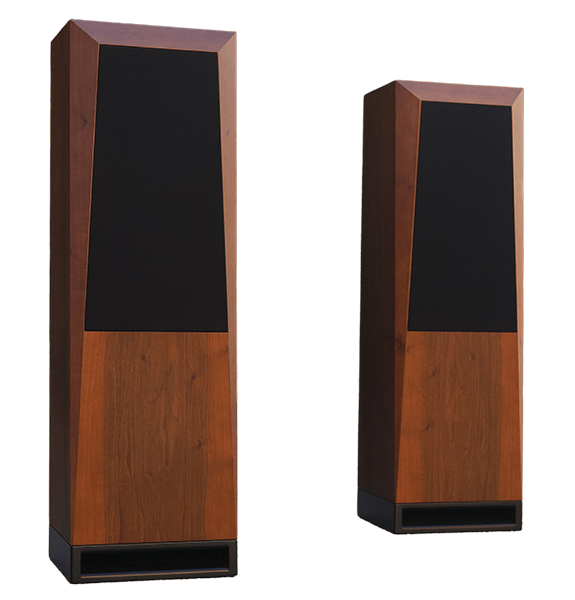 Main Features
Power: 170 + 80 + 50W
Frequency Range: 28Hz – 23kHz
SPL Max: 110dB
++ 100% Analog – No DSP
++ Flat frequency response
++ Phase compensated for a better stereo image
++ Hand made tweeter
++ Hand made midrange driver
++ Class G/H Amplifiers
++ Individually calibrated
++ Typical listening distance: from 2.5m
++ 5+1 years warranty
++ Handmade in Switzerland
All our products are handcrafted in Switzerland with passion and attention to detail.
Manufacturing by hand allows to match and adjust components so that tolerances cancel each other out instead of building up, as is often the case in industrial production. Please note that the Heritage3 is available in small quantities, by order only. Availability is approximately 8 weeks.
What our users say
When it was introduced at the Munich High End in 2017, many audiophiles called the Heritage3 the best sound at the show.