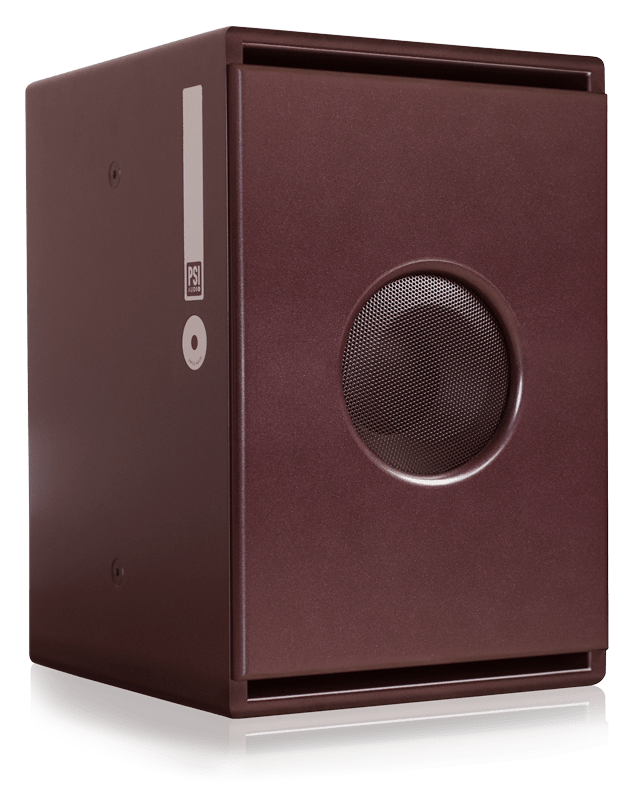 Sub A125-M
Compact accurate Subwoofer
With its exceptional acoustic design, the A125-M is equally suited to use as a mono subwoofer or LFE in surround sound applications or as a bass extension in a stereo system. Working in perfect unison with all speakers from our range, the A125-M offers all the power with outstanding accuracy.

Frequency Range
28Hz – 100Hz
Typical listening distance
From 1m
The perfect low end in your studio
The low frequencies are where sound becomes tactile, engulfing listeners in a full-body experience. And while sheer power can certainly create a memory, a truly lasting impact can only be achieved with precision. The A125-M offers this very precision.
PSI Audio has translated its general approach of unaltered, maximum fidelity reproduction to the bass spectrum, allowing for a riveting experience that will change the way you work. Taking the guesswork out of the bass management, the A125-M grants an accurate representation of what is really going on "down below". Take control and create a sonic wonderland that reaches throughout the entire spectrum with no insecurities and no need to double-check your work on a different system. Get a subwoofer you can trust.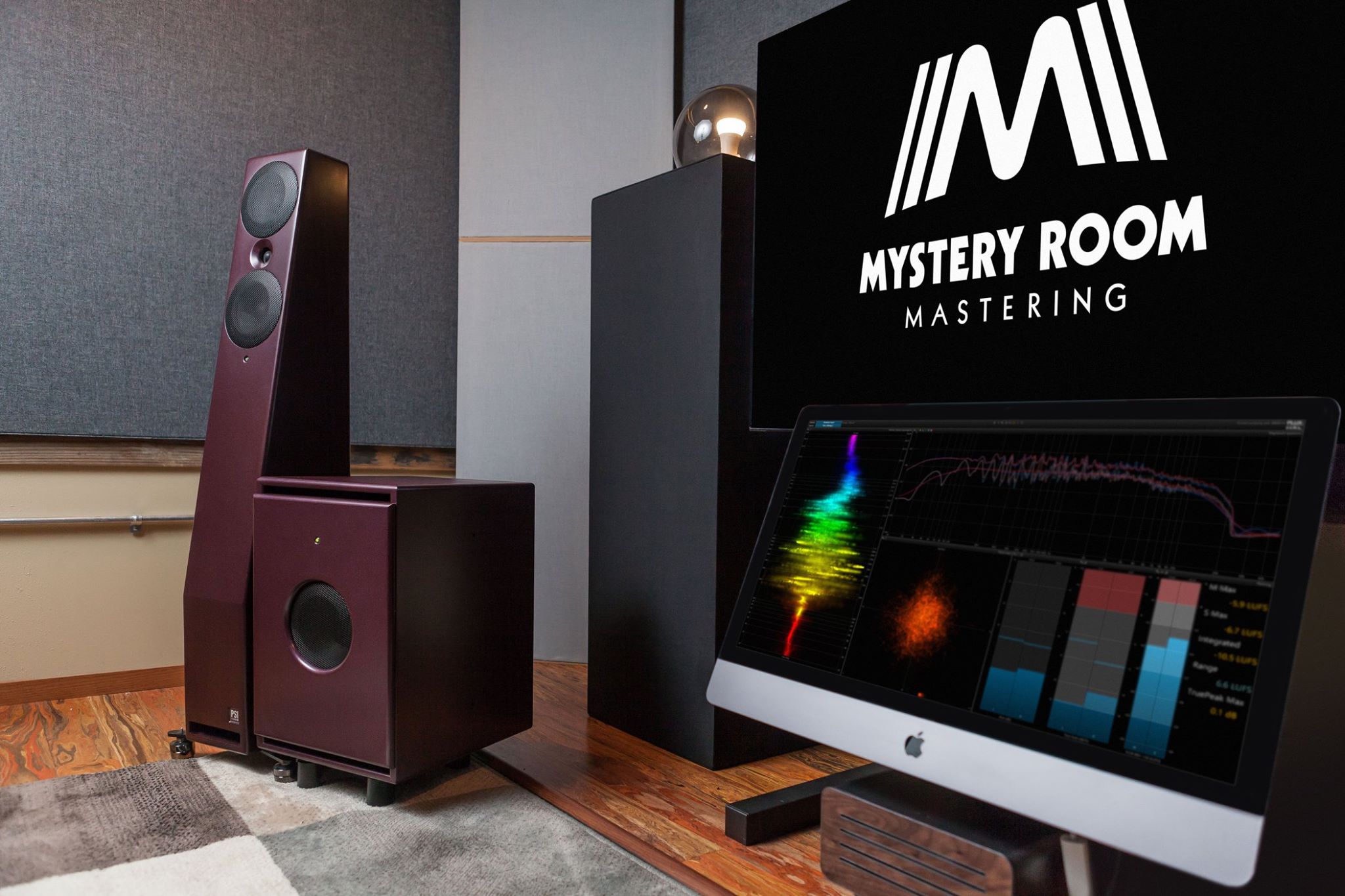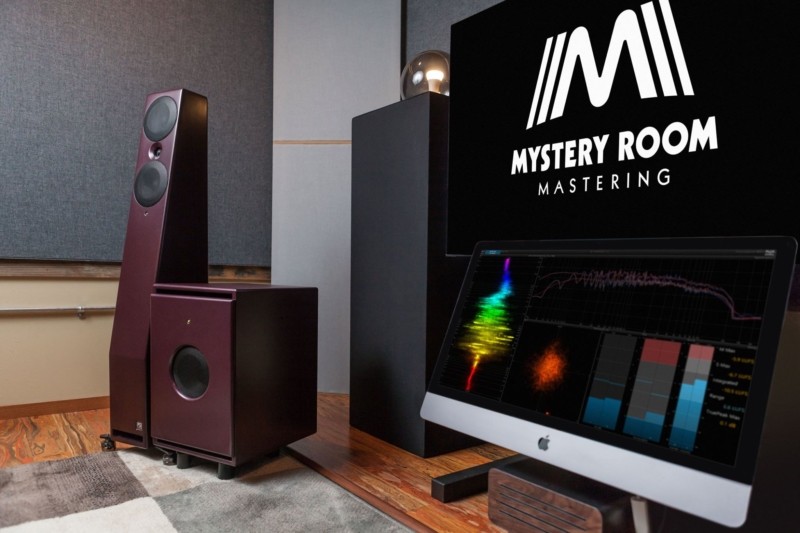 "The combination of A14-M ​​and A125-M represents an extremely compact full-range interception system with outstanding imaging properties that make listening in the studio a pleasure and promises significantly less exhausting work days."
Fritz Fey, Studiomagazin
This

is not a subwoofer
At least not in the way most people think about subwoofers. In many cases, the leading questions that govern the development of a subwoofer are "how low can it go?" and "how loud can it go?" At PSI Audio, we did consider these questions, but we added a third one: "how precise can it go?" With typical subwoofers, all you get from the low end is some vague rumble. This can be impressive, but it is not particularly musical.
With the A125-M, you get the power and the depth, but you also get the punch, the transients, the speed and accuracy that you can expect from a PSI Audio product – which is why we like to think of our subwoofers as "low-frequency precision monitors".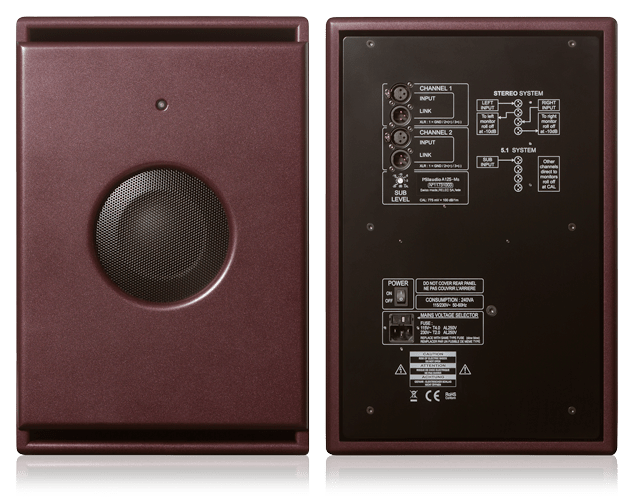 Add low end with the Sub A125-M
Our low-frequency speakers are designed and calibrated to seamlessly extend the low end of any of our loudspeakers while retaining an overall flat frequency and phase response. It is not so much adding a subwoofer, but more like adding an additional low-frequency way to the speakers. The result is remarkable, especially when reproducing appropriate acoustic instruments. The tight, accurate, perfectly controlled bass unveils every last detail down to 28 Hz.

Sub A125-M Technical Data
| Data | A125-M | [Unit] |
| --- | --- | --- |
| Potential peak power | 340 | W |
| Continuous max SPL@1 m | 104 | dB |
| Short term max. SPL@1m | 107 | dB |
| Peak max. SPL@1m | 111 | dB |
| Signal to noise ratio (S/N) | 103 | dBA |
| Bandwidth at -6dB | 28-90 | Hz |
| SPL tolerances |  ±2.0 | dB |
| Phase tolerances |  ± 45 (300 Hz – 500 Hz) | deg |
| System | 1 | ways |
| Woofer ext. diam. | 290 (1x) | mm |
| Woofer ext. diam. | 11.4 (x1) | in |
| W. diaphragm diam. | 210 (1x) | mm |
| W. diaphragm diam. | 8.3 (x1) | in |
| Dimensions W x H x D | 320 x 480 x 385 | mm |
| Dimensions W x H x D | 12.6 x 18.9 x 14.9 | in |
| Net Weight | 20.5 | Kg |
| Net Weight | 45.2 | lbs |
| Input connector | 2 x XLR F2 x XLR M | |
| Warranty | 5 (+1) | years |
Flat Response


Each speaker is individually calibrated in our anechoic chamber and is delivered with its frequency response sheet. A proof of quality.
Sub A125-M – Our most compact subwoofer
The Sub A125-M was designed with two applications in mind: the typical subwoofer setup, and the bass extension setup. In a .1 stereo or surround system, the A125-M will deliver the summed low end while retaining the trademark PSI Audio precision. In a bass extension setup, one A125-M per speaker will extend the satellites' frequency range to create outstandingly rich full-range systems with lots of power across the entire spectrum.
Sub A125-M – Who is it for?
Our low-frequency speakers are designed to perfectly complement our entire speaker range, making the A125-M the perfect addition to our smaller speakers A14-M, A17-M or A21-M.
Even with the larger systems, the A125-M can extend the low end and relax the main speakers, increasing overall performance. Basically, the A125-M is meant to support our monitor speakers when the bass needs more power and precision.
All our products are handcrafted in Switzerland with passion and attention to detail.
Manufacturing by hand allows to match and adjust components so that tolerances cancel each other out instead of building up, as is often the case in industrial production. Choose your colour
Choose between Studio Red, Metal Black and Pure White.
Cabinets are manufactured with great care and attention from the choice of the wood all the way through to the paintwork.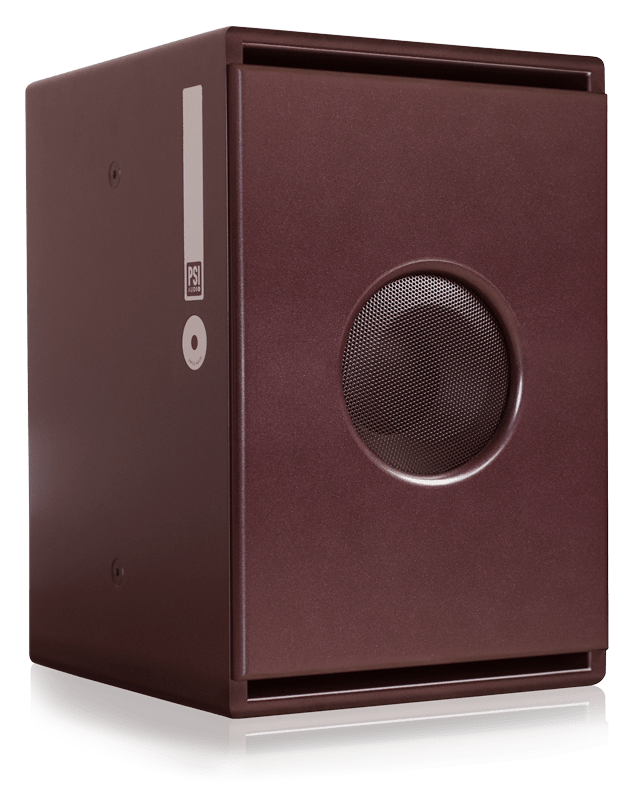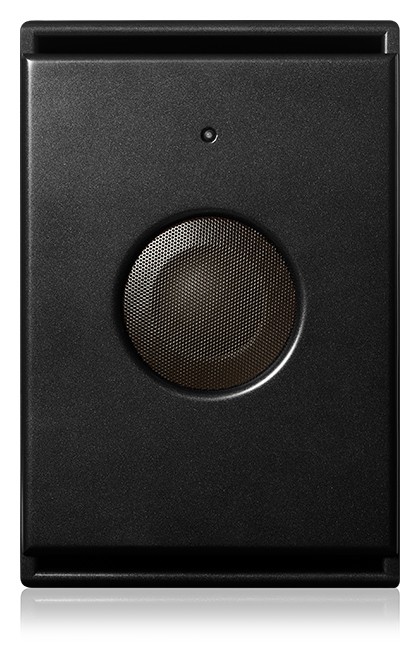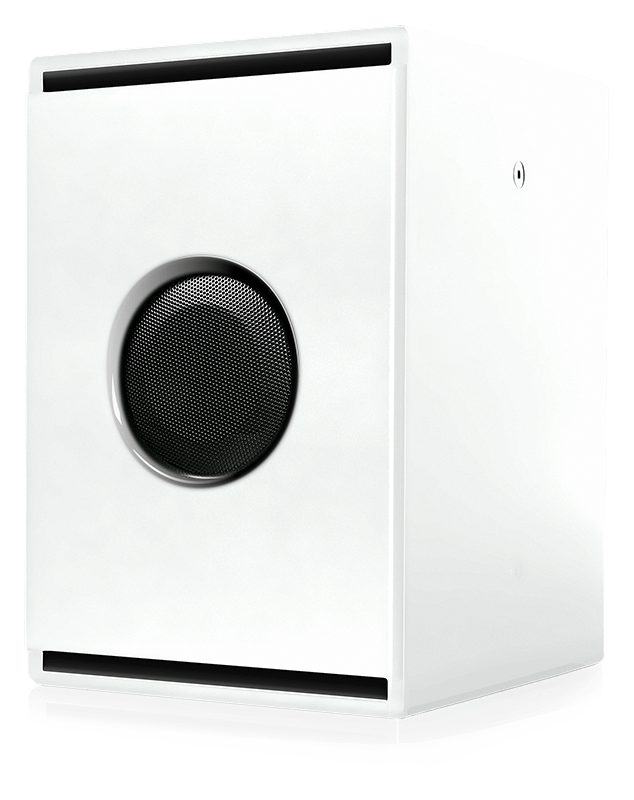 Technical Data & Documents
What our users say
The Sub A125-M is so precise and perfectly fits my A17-M. I almost have the impression to have a 3-way system.
Ismael Antico – Soundimension