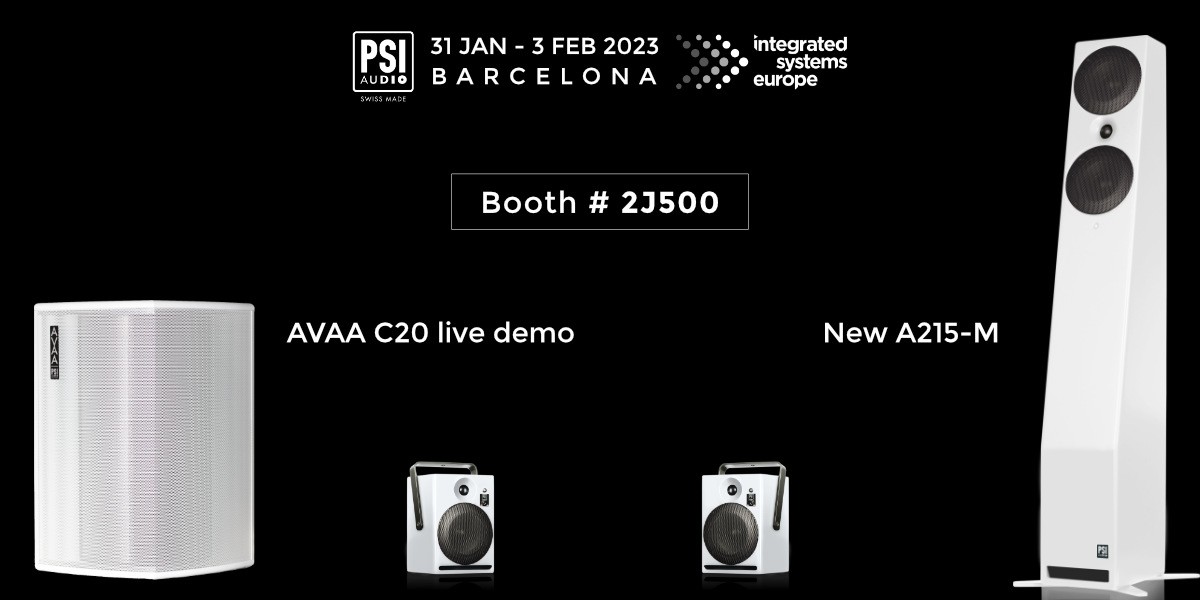 Meet PSI Audio @ ISE 2023, Barcelona
PSI Audio will exhibit precision studio monitors and the active bass trap AVAA C20 from 31st January to 3rd February 2023 at Integrated Systems Europe in Barcelona.
Discover the advantages of our 2-way and 3-way speakers mainly used by recording, mixing and mastering studios or demanding audiophiles and which are fully Dolby Atmos compatible.
All our monitors are 100% analogue, linear in phase and frequency for a perfect stereo image and a transparent sound reproduction, without ear fatigue.
In addition of this homogenous range of speakers, we've invented the first ever adaptative active bass trap, the AVAA C20. The AVAA C20 resolves the bass problems of any room within a range of 15-150Hz. It saves space and is working in realtime. No need to calibrate it, just place it where your room modes are and it will work more efficiently than passive absorption of 20 times its size.
During the show, you'll be able to have a proper demonstration of the AVAA C20 in our new modelled room.
You will also be the first ones to listen to our new A215-M, featuring our own handmade tweeter.
Visitors can find PSI Audio at stand 2J500.
Opening times:
Tuesday, 31.01.2022, 10 a.m. – 6 p.m.
Wednesday, 01.02.2022, 10 a.m. – 6 p.m.
Thursday, 02.02.2022, 10 a.m. – 6 p.m.
Friday, 03.02.2022, 10 a.m. – 4 p.m.
Products presented at ISE:

– A14-M Broadcast
– A215-M
– AVAA C20 Active Bass Trap