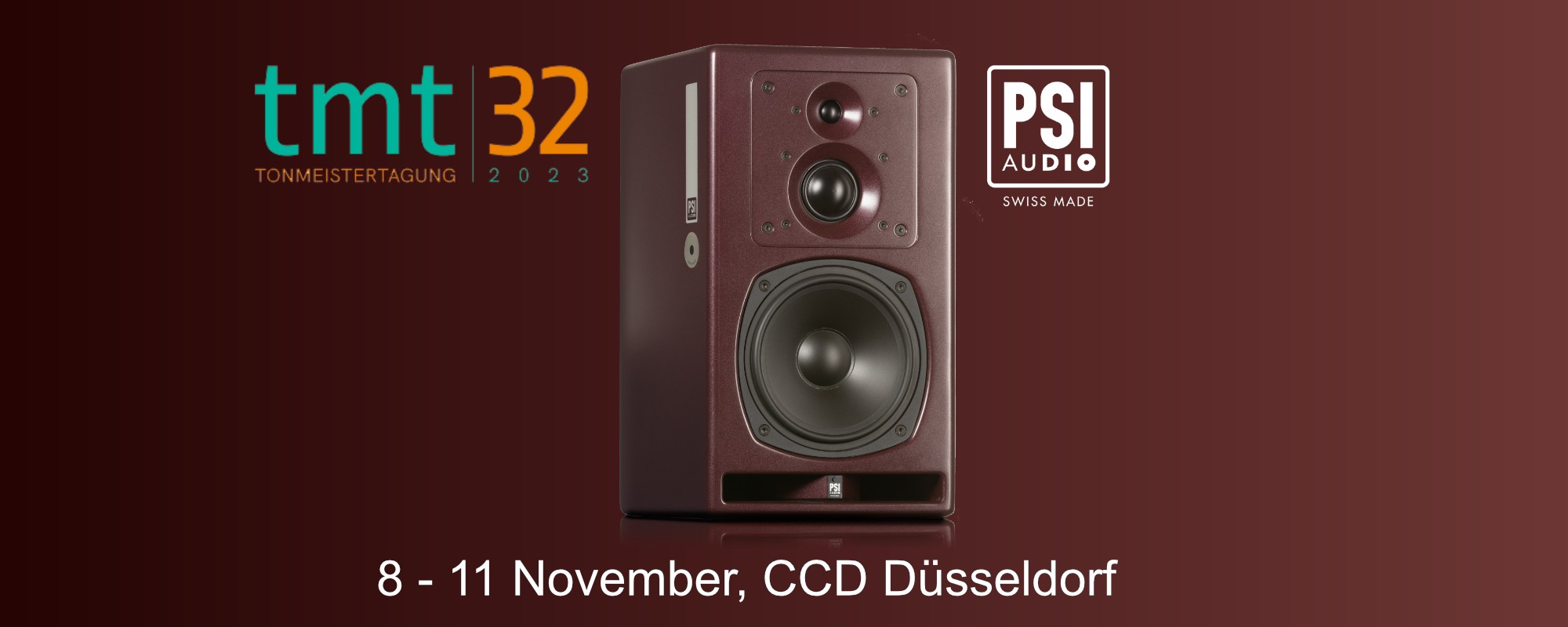 Meet PSI Audio @ Tonmeistertagung 2023, Düsseldorf
From November 8th to 11th, meet PSI Audio and Audiowerk at Tonmeistertagung at booth #49.
You'll have the chance to listen to our compact 3-way studio monitor, the A23-M. It's getting a lot of attention, so come and hear why.
We'll also have our AVAA demo box. For those who've never heard the effectiveness of our digital active bass trap, the AVAA C214, come and have a listen.