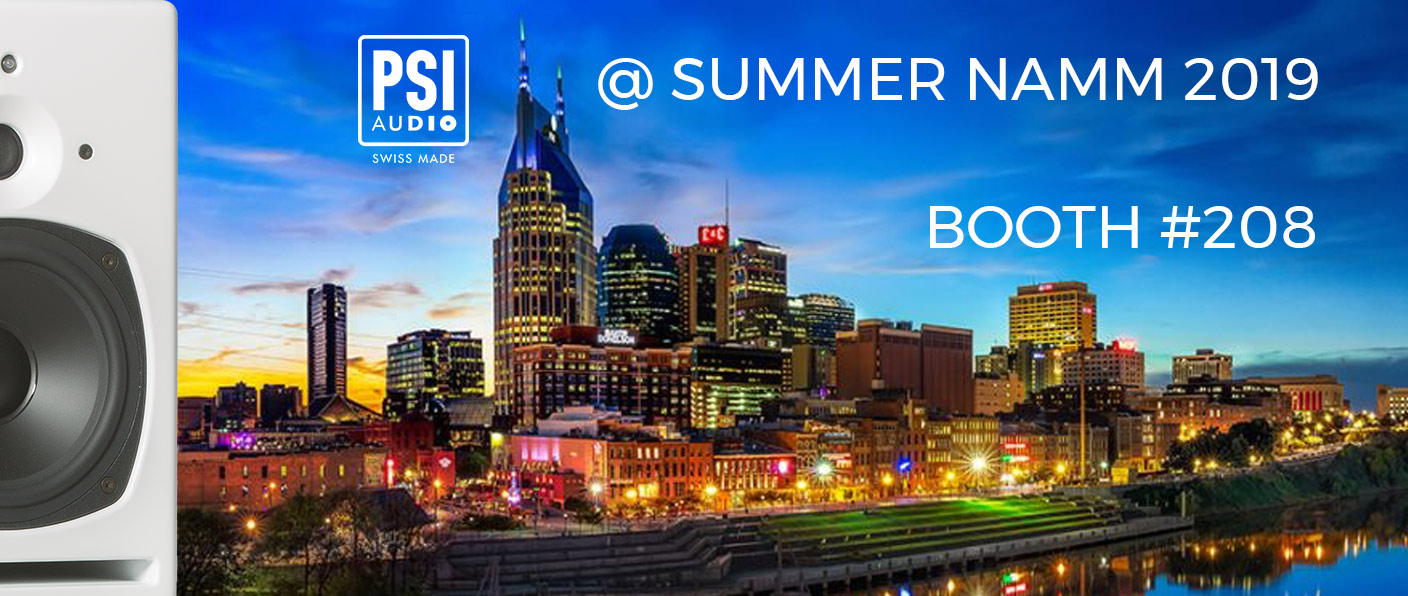 Meet PSI Audio @ SUMMER NAMM 2019
For the first time, PSI Audio will exhibit at SUMMER NAMM in Nashville!
PSI Audio's presence in the United States has increased in recent years, thanks in particular to our active basstrap, the AVAA.
Many American studios and artists have been won over by the transparency, precision and impressive stereo image of our active studio monitors and the efficiency of the AVAA:
Bob Katz, Mystery Room Mastering, Big Loud Mountain, Wu-Tang Clan, Edward J. Nixon, Chris Athens Masters, to name a few.
Come and discover our products represented by our official distributor, Eleven Dimensions Media.
Roger Roschnik, CEO of PSI Audio, will answer all your questions.
Location: Booth #208