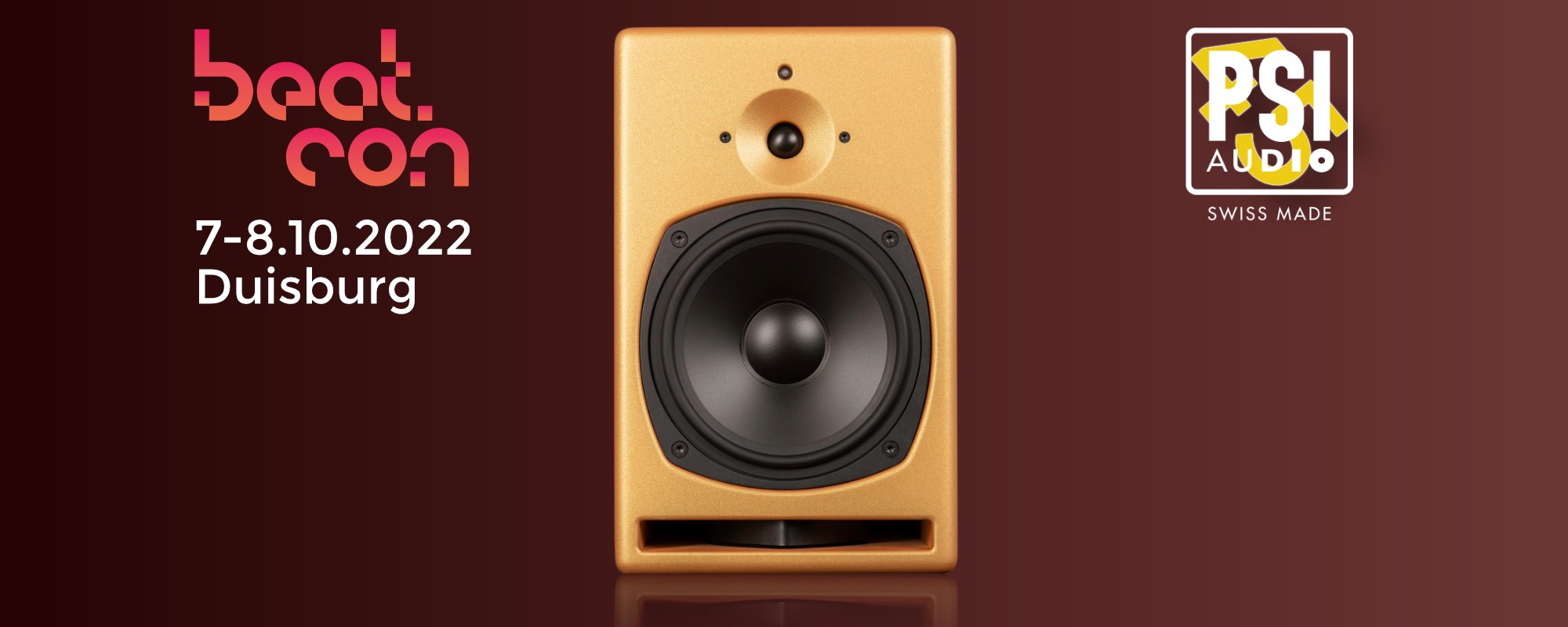 Meet PSI Audio @ Beatcon 2022
Real punch: PSI Audio and hard beats
On October 7 and 8, PSI Audio will be at beatcon 2022 in the Gebläsehalle Duisburg together with German distributor Audiowerk.
We will present the "Producer's Set", which has proven to be particularly popular with beatmakers and hip-hop producers: the A21-M (used by Lex Barkey, for example) combined with the mighty A125-M subwoofer for that extra bit of clarity in the bass. This setup allows producers to assess every detail of a beat or vocal track in greater detail than with any other speaker.
Come to our booth and listen to your favorite production on our special Gold Edition of the A21-M.
We look forward to seeing you there!
Share This Story, Choose Your Platform!