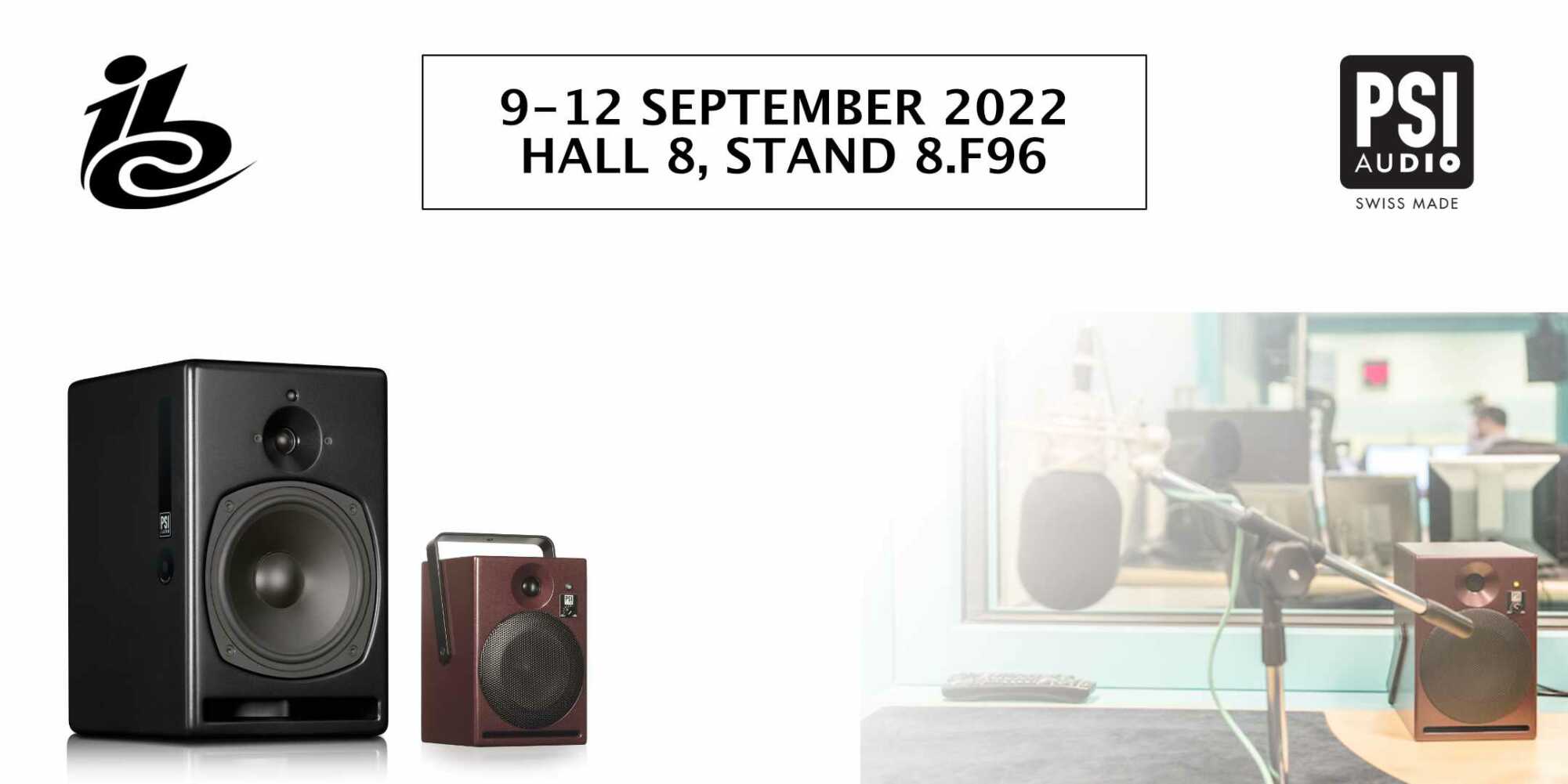 Meet PSI Audio @ IBC 2022, Amsterdam
PSI Audio will be exhibiting its high-precision monitor speakers at IBC 2022. Providing an accurate sonic image true to the original source, PSI Audio speaker solutions are used in productions studios and OB vans around the world. Nearfield monitor A21-M and the ultra-compact A14-M Broadcast are popular with broadcasters. Visitors of IBC 2022 at RAI Amsterdam from 9th to 12th September can find PSI Audio in hall 8 at booth 8.F96.
IBC 2022: the show for broadcasters
The International Broadcasting Convention IBC has been a mainstay of the industry for 55 years and continues to connect those who create the content with those who create their tools. Immensely popular with discerning broadcasting professionals, PSI Audio provides reliable and versatile monitor speakers to properly assess the acoustic content in all dimensions. Already employed in Swiss, Austrian, UK, German or French TV and radio stations, the outstanding PSI Audio speakers are fit for all broadcasting environments and purposes, with individual solutions tailor-fitted to the situation at hand.
We look forward to meeting you there!
Share This Story, Choose Your Platform!