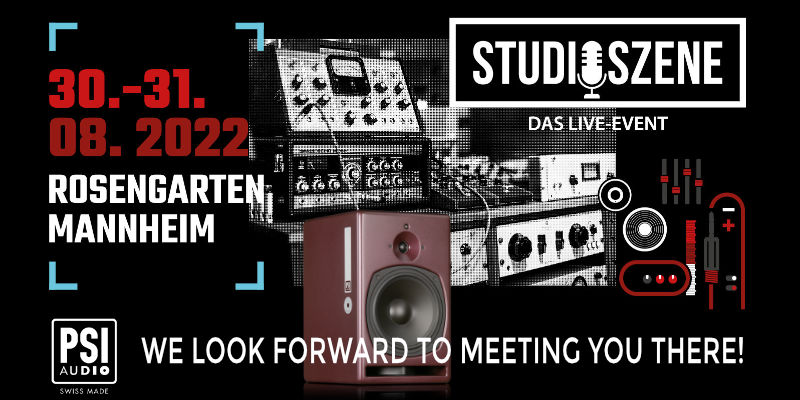 Meet PSI Audio @ Studioszene, Mannheim
If you are in Germany at that time, don't miss the Studioszene event that takes place from 30th to 31st August in Mannheim.
Studioszene is the community event for audio engineers, producers and home recorders. On site, professionals from the industry will show you how to improve your recording, mixing, mastering and producing skills in over 40 masterclasses, discussion panels and workshops. In addition, over 50 top audio brands will present their gear for you to try out.
We will be there with our distributor Audiowerk where you will be able to listen to the A14-M.  There will also be a pair of A25-M in a dedicated showroom.
We look forward to meeting you there!